Easily conduct your outgoing payments - more efficiently and accurately, with less expense.
Benefits
Conduct a number of outgoing payments 24/7, electronically:

Directly deposit employee payroll

Make vendor payments

Pay state and federal taxes

Availability of funds until the moment they are needed

Improved fraud control

Improved access to payment information

A more efficient and less expensive way to manage
your payables process
An up-to-date record of transactions is available
via online banking or account statements

Schedule one-time or recurring outgoing payments

Efficient and accurate processing, providing more visibility to your cash position

Improve cash flow

Increase productivity by automating processes

Cut down on employee resources and time

Increase accuracy; reduces human error

Eliminates wastes and expenses associated with paper checks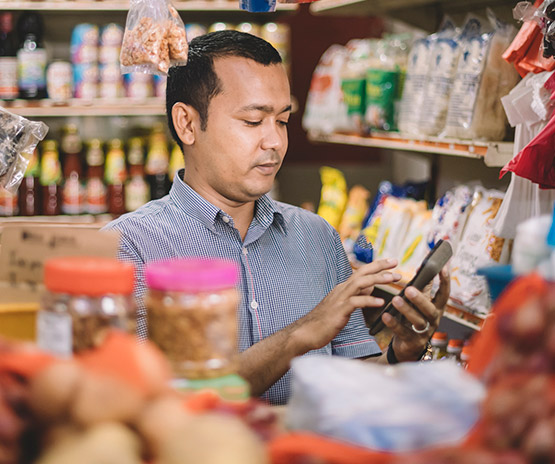 Business Checking
Yes, we offer checking for your business, too! Explore our suite of business banking products & services and we'll help you get back to managing your business.